SPEED SCRATCH
Speed scratch cooking provides great taste in little time.
CHILI
INGREDIENTS
1 teaspoon of olive oil
2 cups of frozen pre-chopped onions and peppers
1 package of chili spice mix
1 (28 oz) large can of tomatoes packed in juice
1 (28 oz) large can of kidney beans
1 lb ground turkey
1 11 oz can of corn, or frozen corn
1 teaspoon dijon mustard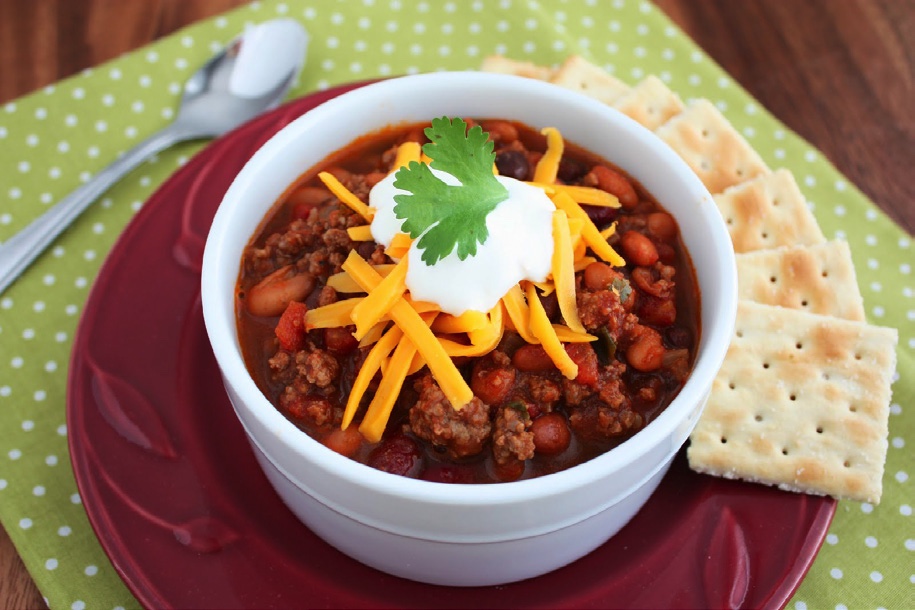 INSTRUCTIONS
1. Warm olive oil in a 4 quart stew pot over medium heat. 2. Brown ground turkey, peppers and onions together.
3. Add spices.
4. Add tomatoes with juice to the pot.
5. Allow this mixture to cook for 4 to 5 minutes.
6. Once 4 to 5 minutes have passed add the remaining ingredients.
Alternative ways of preparation
Add low-fat or non-fat sour cream on top of your bowl of chili

Add other vegetables your family will enjoy

Sprinkle low-fat cheddar cheese on top
COLESLAW
 INGREDIENTS
1 bag of pre-shredded cabbage and carrot mix
1/4 cup low-fat plain yogurt
2 tablespoons reduced calorie mayonnaise
2 teaspoons cider vinegar
1/4 teaspoon sugar
1/4 teaspoon dry mustard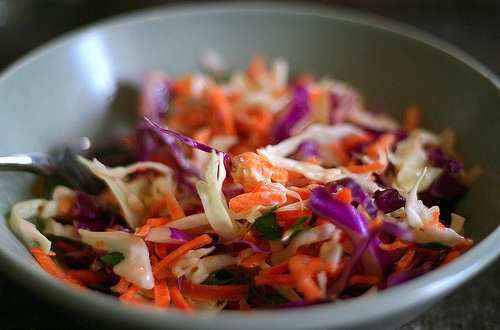 INSTRUCTIONS
1. Simply add all of the ingredients together in a bowl.
2. Mix well.
Alternative ways of preparation
A pinch of salt and/or pepper can be added if desired

Try the diced broccoli mix in your grocery store for a new "slaw"
QUICK CHICKEN SOUP
 INGREDIENTS
3 cups (750 ml) water
3 chicken low sodium bouillon cubes
2 carrots, sliced 
2 celery stalks, chopped
1 cup (250 ml) cooked chicken (you can buy frozen or fresh)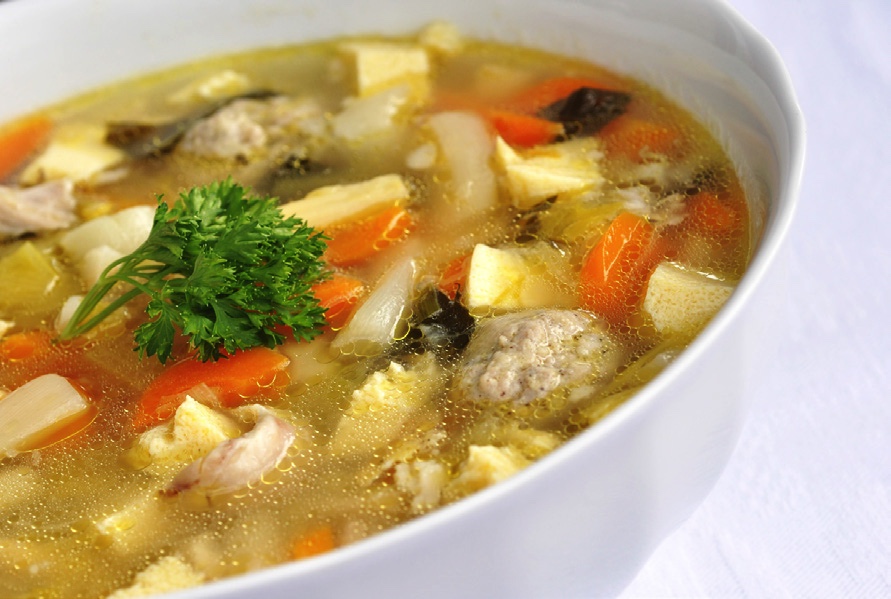 INSTRUCTIONS
1. In a saucepan, bring the water to a boil, then add the bouillon cubes, carrots and celery. Reduce heat and let simmer for 10 minutes, or until the carrots become soft.
2. Add the cooked chicken and let simmer for 2 minutes more.
PASTA WITH QUICK SUNDRIED TOMATO BUTTER
 INGREDIENTS
9 oz. package fettuccini pasta
3 tablespoons tomato pesto sauce
2 cups whole shrimp (shelled) or shredded chicken, cooked
4 tablespoons grated parmesan cheese
INSTRUCTIONS
1. In a large saucepan cook fettuccini according to package directions. Drain.
2. Return pasta to hot saucepan. Stir in tomato pesto sauce. Toss to coat. Stir in shrimp or chicken. Sprinkle with parmesan cheese.
EASY CHICKEN AND RICE CASSEROLE
INGREDIENTS
1 10 oz. package of yellow Spanish rice
1 10 oz. can of canned premium chicken in water
1 can cream of reduced fat chicken or cream of mushroom soup
1/2 cup milk
Paprika
1 cup frozen peas or finely chopped broccoli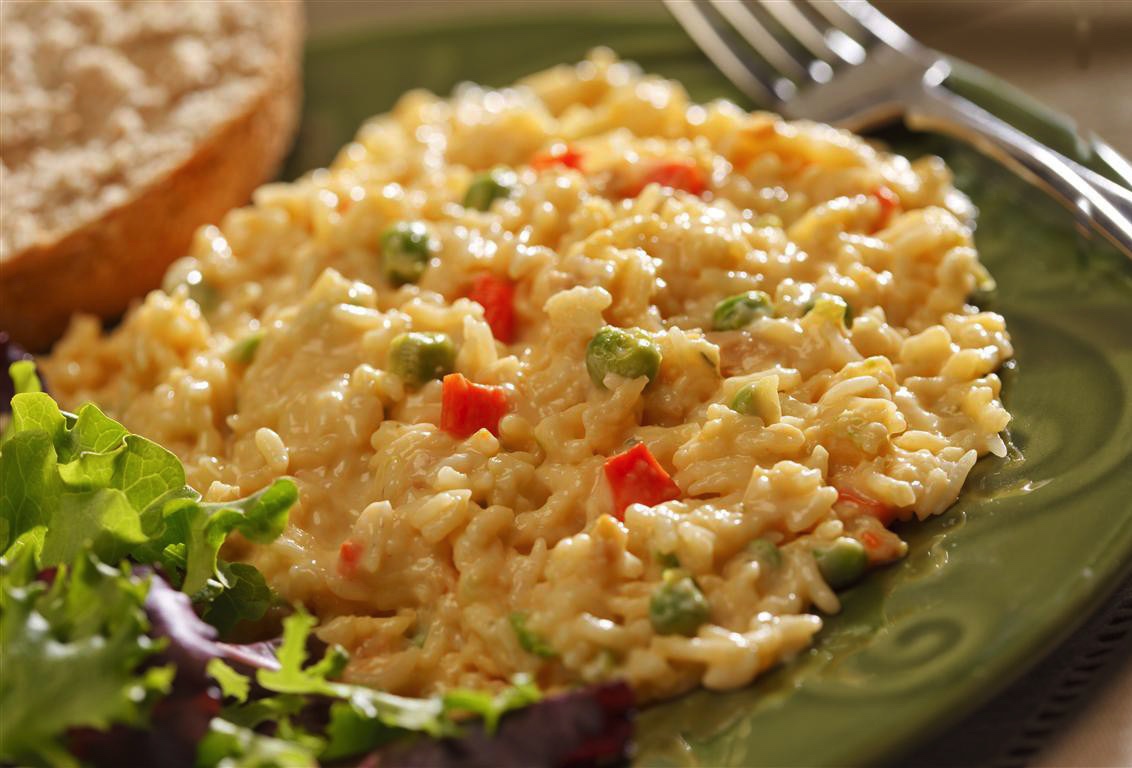 INSTRUCTIONS
1. Cook rice as directed but simmer for 15 minutes.
2. Drain water from canned chicken. Combine soup and chicken in bowl.
3. Add cooked rice to soup and chicken. Stir in 1/2 cup of milk, more or less, depending on consistency desired.
4. Cook uncovered in an ungreased casserole dish at 350 degrees for about 20 minutes.
5. If using onions, sauté onions in cooking spray for about ten minutes then add to bottom of casserole dish.
6. If you desire, you can top it with low-fat cheese and broil for about 5 minutes.
Alternative ways of preparation
Onions

Low-fat cheddar cheese