FAMILY FAVORITES
Your family's favorite meals with less fat and calories
MACARONI AND CHEESE
INGREDIENTS
non-stick cooking spray
1/2 cup fat-free milk
1 cup of 1% cottage cheese
1/4 cup finely chopped onion
1 cup of chopped broccoli or peas
2 tablespoons of grated parmesan cheese
3 cups of cooked elbow macaroni
1/2 cup shredded reduced fat cheddar cheese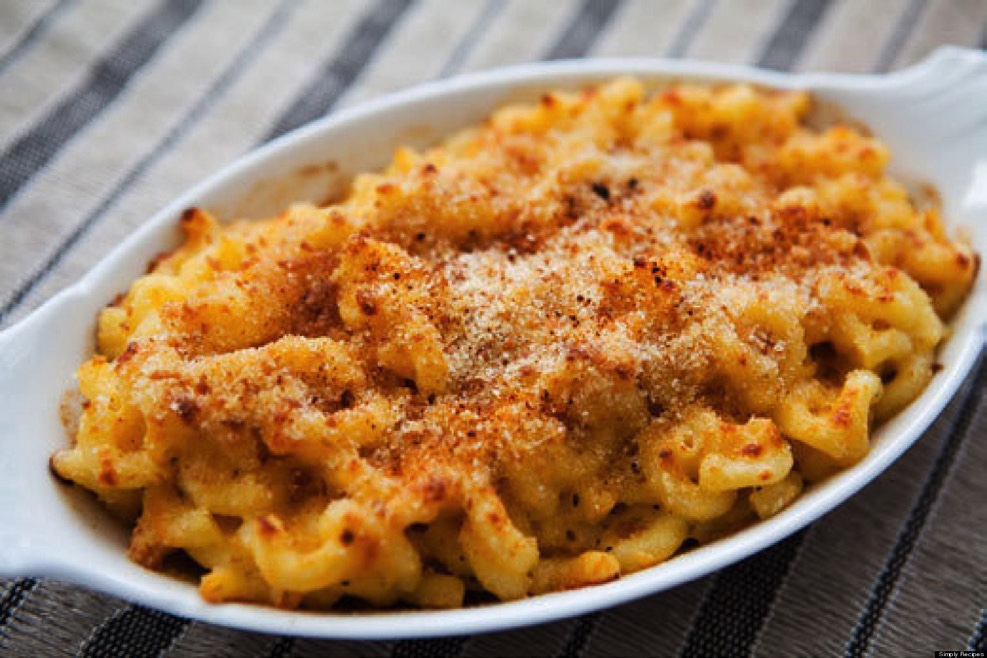 INSTRUCTIONS
1. Combine milk, cottage cheese, onion, and parmesan cheese in the blender. Blend ingredients together until smooth.
2. Place blended ingredients in a bowl.
3. Stir in elbow macaroni and broccoli or peas in a bowl with blended ingredients.
4. Add 1/4 cup of cheese.
5. Spray 1 quart baking dish with non-stick cooking spray.
6. Add macaroni to sprayed dish.
7. Top with the remaining shredded cheese.
8. Bake in a preheated 350 degree oven for 30 minutes.
Congratulations! You have made a delicious family favorite with less fat and calories.
Alternative ways of preparation
Add bread crumbs on top of macaroni for an extra crunch
Add other vegetables your family will enjoy
FAMILY FAVORITES
Your family's favorite meals with less fat and calories
CORNBREAD AND SAUSAGE STUFFING
INGREDIENTS
1 lb turkey sausage (about 4 links), casings removed
2 cups finely chopped celery
1/4 teaspoon salt; pepper (opt)
2 lbs prepared cornbread (about 12 cups)
1/4 cup chopped fresh parsley
1 tablespoon chopped fresh sage
1 1/2 cups reduced-sodium chicken broth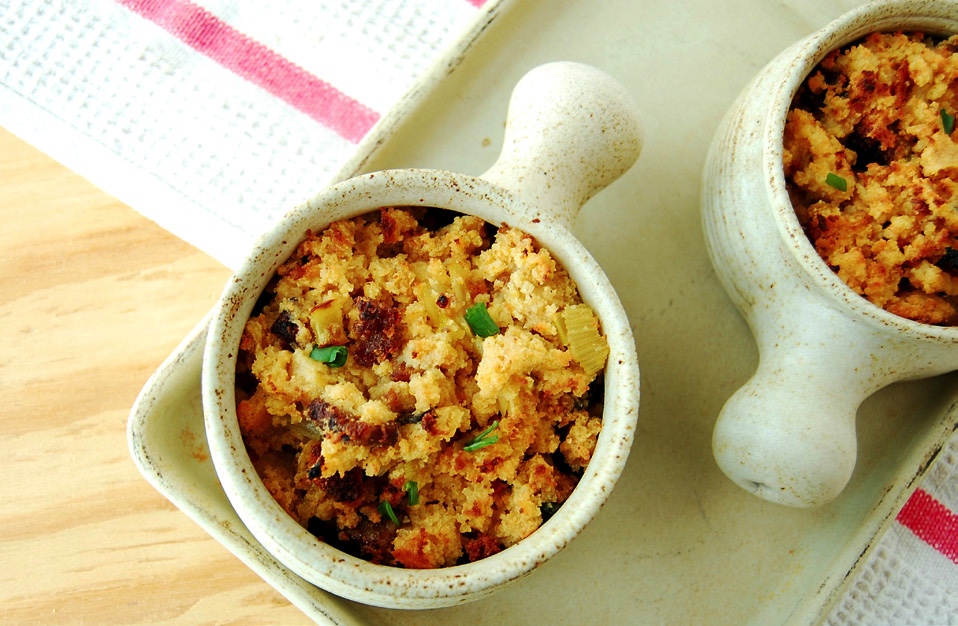 INSTRUCTIONS
1. Preheat oven to 325 degrees.
2. Coat baking pan with cooking spray.
3. Cook sausage over medium heat about 10 minutes.
4. Add onion and celery to sausage, reduce heat, continue cooking for 10 minutes.
5. Transfer sausage, onions and celery to a large bowl.
6. Season with salt and pepper.
7. Add cornbread, parsley and sage.
8. Simmer broth in a pan.
9. Pour 1 cup of broth over stuffing and toss gently (add as much broth as needed to lightly moisten the cornbread but use 1/2 cup at a time).
10. Spoon the stuffing into preheated pan and cover with foil.
11. Bake stuffing about 25 minutes.
12. Uncover for the last 5 minutes for a crunchy top.
Alternative ways of preparation
• Pepper can be added if desired
CORNBREAD
INGREDIENTS
1 cup cornmeal
1 cup flour
1/4 cup sugar
1 teaspoon baking powder
1 cup low-fat (1%) buttermilk
1 egg, whole
1/4 cup margarine, regular
1 teaspoon vegetable oil (to grease baking pan)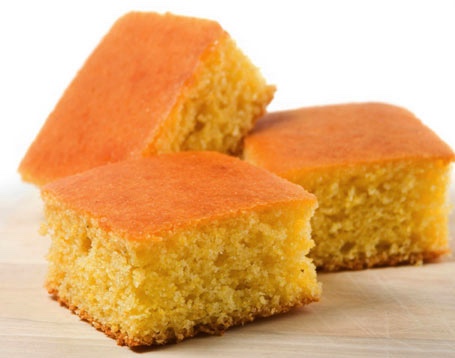 INSTRUCTIONS
1. Preheat oven to 350 degrees.
2. Mix cornmeal, flour, sugar and baking powder together.
3. In another bowl, combine buttermilk and egg. Beat lightly.
4. Slowly add buttermilk and egg mixture to dry ingredients.
5. Add margarine and mix by hand or with mixer for 1 minute.
6. Bake for 20-25 minutes in an 8 x 8-inch, greased baking dish.
7. Cool. Cut into 10 squares.